---
Come join us for another 24 hour gaming event! This is a BYOC event (Bring your own computer). Bring your friends and come play in tournaments, meet new people and win some awesome swag from our sponsors!
For any more information, find us on Discord - https://discord.gg/EpBJEyq
Overwatch 3v3
Rocket League 2v2
Quake 3 Arena Ironman Free-For-All
Tournamant Signups Below!
What is a LAN Party?
A LAN party is an event where people bring their own computers and play competitive or casual multiplayer games while connected to a LAN (local area network). The event typically lasts the duration of a weekend and involves many different games and tournaments.
What should I bring?
Your Computer
A Signed Waiver (Under 18 Need Parental/Guardian signature)
A Single Monitor (Under 30″ Monitor)
Mouse
Mouse pad
Keyboard
NO UPS or BATTERY BACKUPS!
15-foot LAN Cable – in excellent condition.
Power cable for computer and monitor.
PC Headset – Headphones WITH A MIC (if you don't want your teammates yelling at you)
Food & Beverage – Depending on venue, food is not allowed. Some drinks will be provided.
Our Staff and Volunteers come together for every event to help provide our group with the best events possible. Our Admin's include
Aaron "3TeK" DeHaven – Owner/Organizer, Sponsors and Marketing
Sam "Kuno" Pho – Video, Photo and Web Guru
Justin "Bubba1369" Clay – Logistics, Security and Streaming
Nick "rage0matic" Dauncey – Promotion and Marketing
Chris "Firebean" Heisler – Network and Internet Wizardy
Josh "DarthMenno" Patterson – Tech Support and Infrastructure Coordinator
Tournament Admins
Jackson "el_jack0" Wolf – CS:GO Tournament Organizer – MidWest CS:GO
| | |
| --- | --- |
| START: | 07-01-2017 12:00PM |
| END: | 07-02-2017 12:00PM |
---
---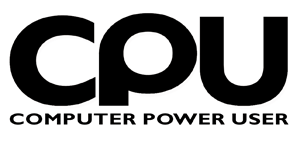 The seating chart has been locked. Seat reservations can no longer be created, updated, or transferred.
WHO HAS SEATS?
3TeK (3)
ACE
Ares (4)
Belfang
bertbork
bluefish204
buzzkillington_ng
CamoPantsMurphy
cogardner
Competentalloy
CRASHSAMURI
d00glazz
dinktechy
DocGlock
Eshel
FireBean
freakazoid67216
Ghghop
Gillette
Gumby899
Happykillmore
Helyyx
jack zer0
joesauce
jstos
KClarke32
kmak
KSBERSERK
Kuno
lloyd
melted
MIkethebeard (2)
Misterstaple
mituzora
Moon
muncherelli
notpsycho
OptimusJive
railerswim
RatBurger08 (2)
Red Navi
Rekall
Romsecrets (2)
Scary Crayon
ScoobyDoobyDubus
SerpantKing95
Skye
SnuffeD
SwiftSniper (4)
swishy86
TinCrow
tlv_pwnsauce
Vortre
Voss
Wilshire
WonderKrogan
xAC3777x / Mendoza
Zezuel