PDXLAN
---


| PDXLAN Home| About PDXLAN | F.A.Q. | Sponsors |

If you have come for PDXLAN tickets this is the place. Choose the event below that you would like tickets to and be whisked away to registration for that event.
Is the event you want to come to full? You might be able to find BYOC tickets on the PDXLAN Ticket Exchange using PDXLAN's Discord server.
If you'd like to learn more about PDXLAN click "PDXLAN Home" above in the menu.


Get tickets for a PDXLAN event below...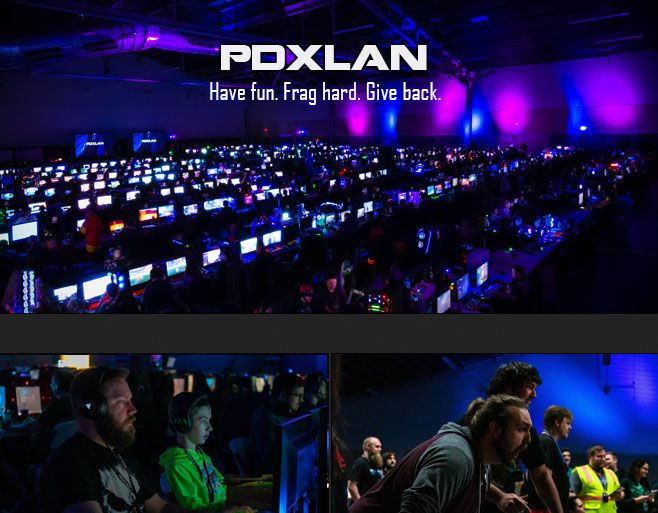 UPCOMING EVENTS
---
11-09-2023
Ridgefield, WA Ridgefield
04-04-2024
Ridgefield, WA 98642
PAST EVENTS
---
03-30-2023
Ridgefield, WA 98642
11-10-2022
Ridgefield, WA 98642
03-24-2022
Ridgefield, WA 98642